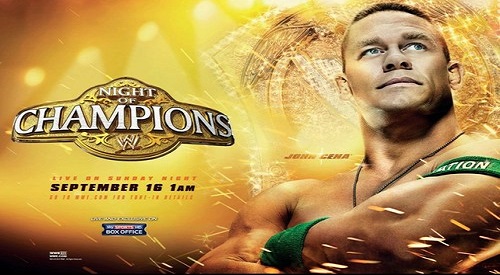 WWE Night of Champions 2012
Dans un match marqué par la confusion et la controverse, CM Punk met son titre de champion de la WWE en jeu contre un seul homme, John Cena.
De plus, Sheamus est en danger face à Alberto Del Rio.
Kane et Daniel Bryan défient les champions Tag-Team Kofi Kingston et R-Truth.
Also Featuring
Randy Orton vs. Dolph Ziggler
United States Championship Match
Antonio Cesaro vs. Zack Ryder
Divas Championship Match
Layla vs. Eve
Special Feature
Matt Striker interviews Booker T at Night of Champions, 16th September 2012
Rappel: Une fois que vous avez cliqué sur le lien, il vous faut patientez 5 secondes pour avoir accès au show.
Netu.tv – Petite connection et mobile.
Dailymotion – Bonne connection pour une version 720p ou 1080p HD.
Streamtape– Bonne connection, petite connection et meilleur sur mobile. (Remplacent naturel de Openload)
Netu.tv
Streamtape
DD
Uptobox