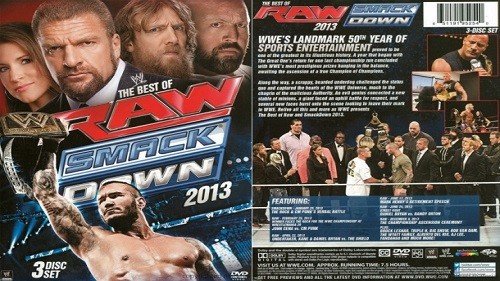 WWE The Best Of Raw and Smackdown 2013 Coffret 3 DVD en VF
Du retour du Great One pour une dernière course vers le titre, à la conquête de la ceinture ultime de la WWE, la 50ème année d'existence de la WWE s'est avérée être l'une des plus grandes de son illustre histoire.
Parallèlement, un bagarreur barbu opprimé conteste la hiérarchie de The Authority et conquiert le cœur de l'Univers de la WWE. Sans oublier un mauvais génie concoctant une nouvelle écurie de serviteurs, un géant en quête de respect et de nouveaux catcheurs affamés cherchant à laisser leur empreinte à la WWE… Revivez toute l'année avec le DVD Best of Raw & SmackDown 2013 !
Rappel: Une fois que vous avez cliqué sur le lien, il vous faut patientez 5 secondes pour avoir accès au show.
Netu.tv
Vidlox.me
Streamtape
DDownload
DVD 3
Uptobox