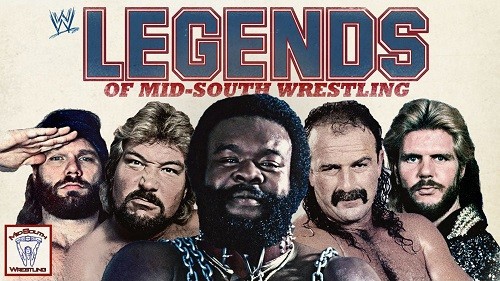 WWE: Legends of Mid-South Wrestling en VF
Rappel: Une fois que vous avez cliqué sur le lien, il vous faut patientez 5 secondes pour avoir accès au show.
Pour la toute première fois, la WWE présente les Legends of Mid-South Wrestling. L'un des territoires les plus chauds des années 1980, Mid-South a attiré l'attention nationale pour ses contes révolutionnaires et ses matchs athlétiques meurtriers orchestrés par le promoteur sans fioritures, COWBOY BILL WATTS.
Maintenant, les légendes et les membres du Temple de la renommée qui se sont fait les dents dans le Mid-South partagent leurs histoires sur le terrain d'essai légendaire alors que nous livrons PLUS de 20 confrontations classiques des légendes Ted DiBiase, Andre The Giant, Shawn Michaels, Ric Flair, Sting, Muhammad Ali , et beaucoup plus…
Vidlox
Netu.tv
Mixdrop
MEGA – Dispo dans la semaine
DVD 1
DVD 2
DVD 3
Uptobox